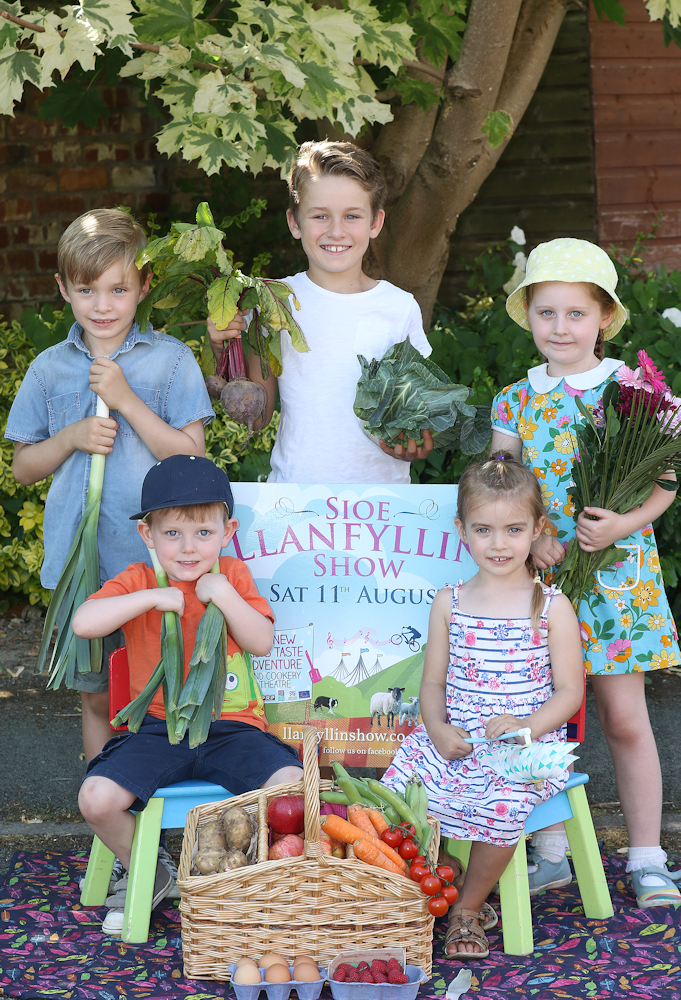 Virtual Llanfyllin Show declared a great success
More than 300 entries were received for this year's virtual Llanfyllin Show on Saturday which was declared a "great success".
Due to a ban on mass gatherings during the Coronavirus pandemic, the popular annual event, which is widely known as the 'friendly show', was held online.
Show secretary Sian Lewis declared: "Due to the unfortunate circumstances we find ourselves in, we didn't want anyone to miss out on the hard work and talent that gets displayed in our show every year.
"The virtual show was a great success and a good way of keeping the event in people's minds this year. We had more than 300 entries, so the judges had a very tough job on their hands.
"We would like to thank the judges and everyone who took the time to enter and hope to see them all on the showfield next year on August 14, 2021."
President Ianto Jones said: "I was disappointed that the physical show was not held this year, but thankful that the committee managed to organise a successful virtual show.
"I would like to thank our new secretary Sian and everyone else involved for their hard work. We have a very good team and there are a lot of hard workers who are not committee members.
"I hope that Sian's appointment will encourage other young people to join the committee and bring new ideas, which are important for the show."
Chairman Dyfrig Jones said: "We were delighted that the virtual show went ahead on Saturday and that there was so much interest generated. It was great to see so many entries from our regulars who support the show ever year and like to compete. The great shame was that we were unable to hold the show as normal because the weekend weather was lovely. We all look forward to the physical show returning in 2021 when, hopefully, we will be clear of the virus."
The virtual competitions included the following sections: sheep, horse, cookery, craft, photography, horticulture, children's horticulture, dogs, gardens and fun. Competitors sent photographs of their entries to be judged.
VISIT THE VIRTUAL SHOW – CLICK HERE